About Bhutan Leading Travel
Bhutan Leading Travel is a proactive travel organization based and operating in Bhutan for the last several years. We are a professionally managed and closely held agency with management control vested by our first generation promoter entrepreneurs. Transaction level operations are executed by a team of highly qualified professionals, who are well versed with the complexities of Bhutan Travel & Tourism industry.The team is well aware and equipped to cater to requirements of various market segments and understands the nuances of tourism in these three countries Bhutan, Nepal and India.

Tour Packages
We offer the following tour arrangements in Bhutan for our visitors but not limited to. Please explore yourself and let us travel together!
Popular Tours
Following are some of the favorite tours among our visitors that we have served till now. See if you are interested.
Featured Tours
Following are the featured tours of Bhutan Leading Travel. The itineraries can be accommodated as you wish.
Want to visit Bhutan soon?
We believe that you have landed here because you want to visit Bhutan soon. If that's true we will be happy to help you. Please leave us a message so that we can communicate and plan your journey to this beautiful and peaceful happy kingdom.
From our Travel Blog
Some of our journeys are captured here for you to enjoy. Take a break and enjoy.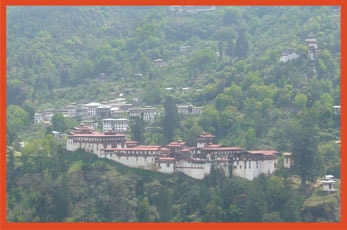 21 May
Trongsa Dzong is the largest dzong fortress in Bhutan, located in Trongsa (formerly Tongsa) in Trongsa district, in the ...
Read More
Testimonial from our Client
I would like to say thank you and your team again for all your kind service that you gave us from your mind. All of us hope to go come back soon to your beautiful country. Your beautiful country has remained in my heart ...
Abbraccio from Mexico